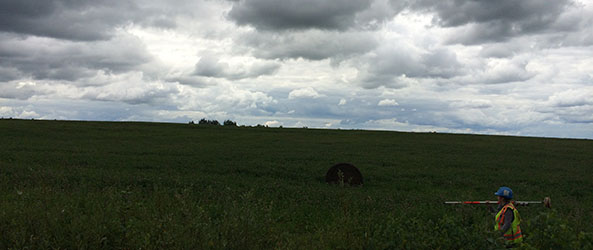 Grown Locally, Built Strong
DeSaulniers Surveys Inc is a leading provider of land surveying services in New Brunswick and has been for over 30 years. Founded by Ed DeSaulniers in 1980, it has always been a family business, operating locally in Grand Bay-Westfield. Though small, we've always endeavoured to be as lean, and efficient as possible; using the latest technologies, and software ensure that we are ahead of our competitors in delivering cost-effective solutions.
Articles
Value of a Surveyor's Real Property Report
A Surveyor's Real Property Report is a great investment when you own property. It will...
[More]
Technology Advances Reduce Cost
Advances in technology has enabled us to be more efficient. This efficency saves us time...
[More]
Services
Here at DeSaulniers Surveys Inc we place a strong focus in providing professional, accurate and cost efficient services to our clients. Our primary services are listed below, however, we are usually able to provide other services on-request. Please contact-us for more information.
Often times the boundary surrounding a persons property is unclear, which can lead to possible encroachments on setbacks, or neighboring land.
Read More...
A surveyors real property report is either a written report, or a plan that displays any encroachments, easements, right-of-ways, and improvements that exist on your land in relation to the properties boundaries.
Read More...
A topographic survey is a survey of the natural and man-made features on a parcel of land.
Read More...