Trans Canada Energy East Pipeline
Starting in 2013, DeSaulniers Surveys Inc. has been working on the Energy East Pipeline by providing surveying services for the pipeline throughout the northern part of the province.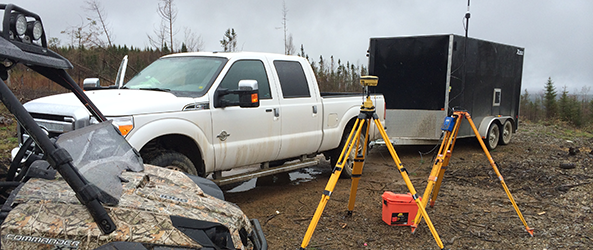 GPS base equipment set up for surveying.
Saint John Police Station
Starting in 2010, we've been an active part of the construction and layout of the new Saint John Police Station.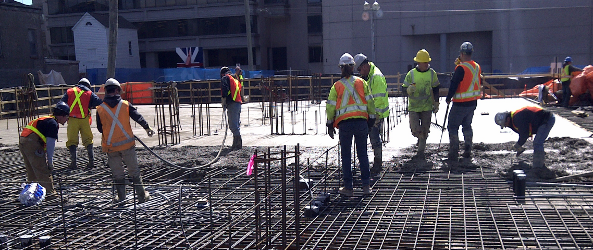 Construction at the Saint John Police Station.
Cooke Aquaculture
After severe flood damage we were hired on by Cooke Aquaculture to survey the damages, deliver a plan, and cross sections of the new features.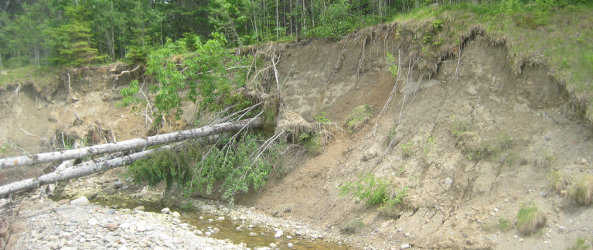 Flood damages at Cooke Aquaculture.