!—[if lt IE 7]> <![endif]—>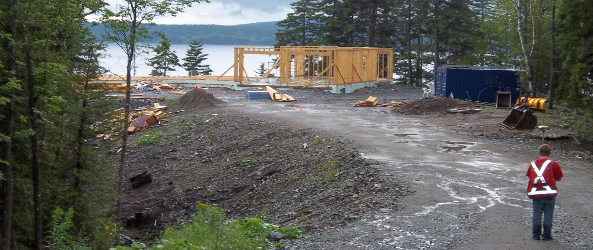 Meeting Our Clients Needs
What we strive to provide is peace-of-mind to our clients. By researching all available documentation on the property, and surroundings in question, as well as detailed field observations you can be sure that the project at hand will be done right.
Ensuring that you are aware of any potential problems in the future is our first priority.
DeSaulniers Surveys always stands by its work.
Articles
Value of a Surveyor's Real Property Report
A Surveyor's Real Property Report is a great invenstment when you own property. It will...
[More]
Technology Advances Reduce Cost
Advances in technology has enabled us to be more efficient. This efficency saves us time...
[More]
Twitter
Home
Here at DeSaulniers Surveys Inc, we strive to provide quality planning, surveying, and consultation services to our clients. For over 30 years DeSaulniers Surveys Inc, has been commited to establishing, and maintaining long-term relationships in the southern New Brunswick area.
We continually strive to provide our clients with peace of mind. Using state-of-the-art software, and technology, we are able to ensure the consistency, and accuracy of our work.