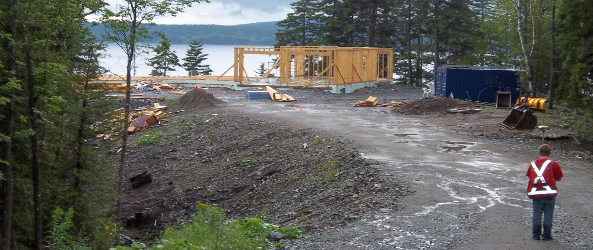 Meeting Our Clients Needs
What we strive to provide is peace-of-mind to our clients. By researching all available documentation on the property, and surroundings in question, as well as detailed field observations you can be sure that the project at hand will be done right.
Ensuring that you are aware of any potential problems in the future is our first priority.
Articles
Value of a Surveyor's Real Property Report
A Surveyor's Real Property Report is a great investment when you own property. It will...
[More]
Technology Advances Reduce Cost
Advances in technology has enabled us to be more efficient. This efficency saves us time...
[More]
Frequently asked questions
Q) Do I need a survey?
A) Certainly, a survey helps protect your property investment against future disputes, and claims which could end up being extremely costly and stressful.
Q) How much does it cost?
A) The cost of a survey varies quite greatly, as such we give no-obligation quotes. The cost of a survey is determined by existence of survey monuments at the property corners, prior work done in that area, clarity of existing legal data, and available active control.
Q) What does a survey do for me?
A) In short. A lot. A legal surveyor will provide you with either an oral, written, or graphical report (Plan) of any possible encumbrances, encroachments, or other problems with that particular piece of property. Will advise you on possible actions to take, and will be a great source of information for any questions that you may have.